MRI Trunking at Singleton Hospital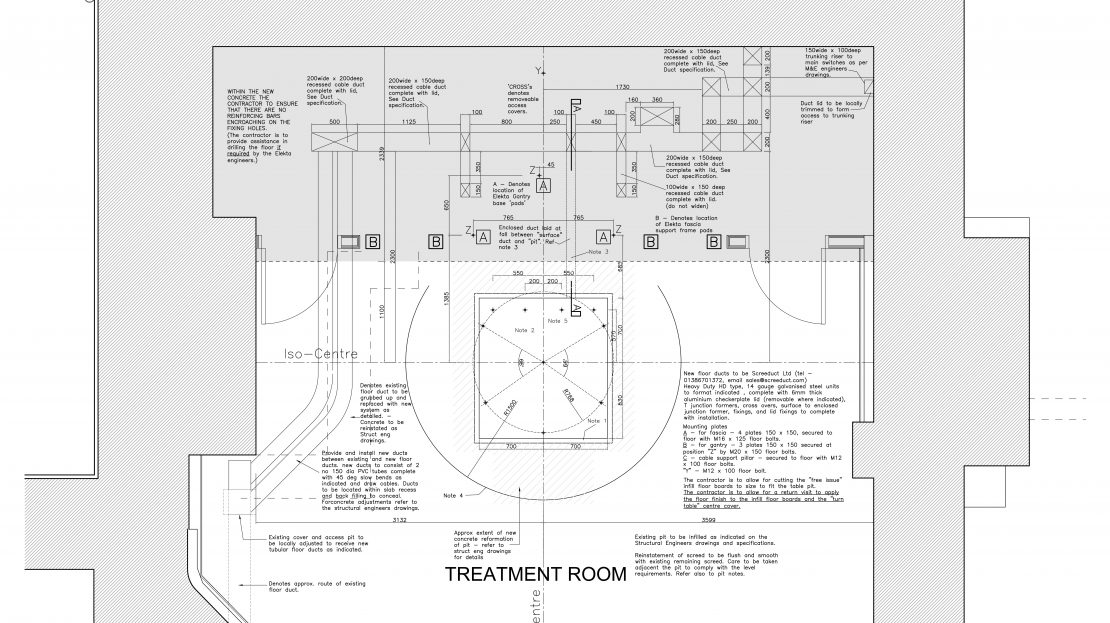 Project Name: Singleton Hospital 
Location: Swansea, Wales
Product Installed: Trunking for MRI Scanner
In 2008 Singleton Hospital benefitted from two state-of-the-art MRI scanners. This investment at Singleton included a permanent MRI suite in an extension to the existing radiology department, together with an additional ultrasound scanning room and supporting office.
Now 10 years later a refurbishment of this suite has taken place. The existing floor duct in the treatment rooms  was grubbed up and replaced with a new system. This consisted of 14 gauge 2 compartment galvanised steel units complete with 6mm thick aluminium checker plate lids. The manufacture of this trunking was complex and included T junction formers, cross overs and an enclosed junction former. Several removable access covers were required within the system which were denoted on the plans.
If you're interested in bespoke trunking or have a project you feel we may be able to help with please don't hesitate to contact us on 01789 459211 or drop us an email sales@screeduct.com.