Trunking projects
Screeduct® have worked on a range of projects in various market sectors. Our ability to customise products to cater for every clients need has seen us involved with various specialist applications, including the nuclear industry.
Screeduct has also been specified for several hospital projects including Paignton and Torbay, because of its high quality, flexibility, ease of installation and bespoke solutions. With facilities that will more than live up to its 'super hospital' description.
We have also undertaken refurbishments in the Education Sector for many schools and some universities, including Worcester University.
And for the Automotive Industry, trunking for a new production line for Cummings Diesel Engines.
Recent Trunking Projects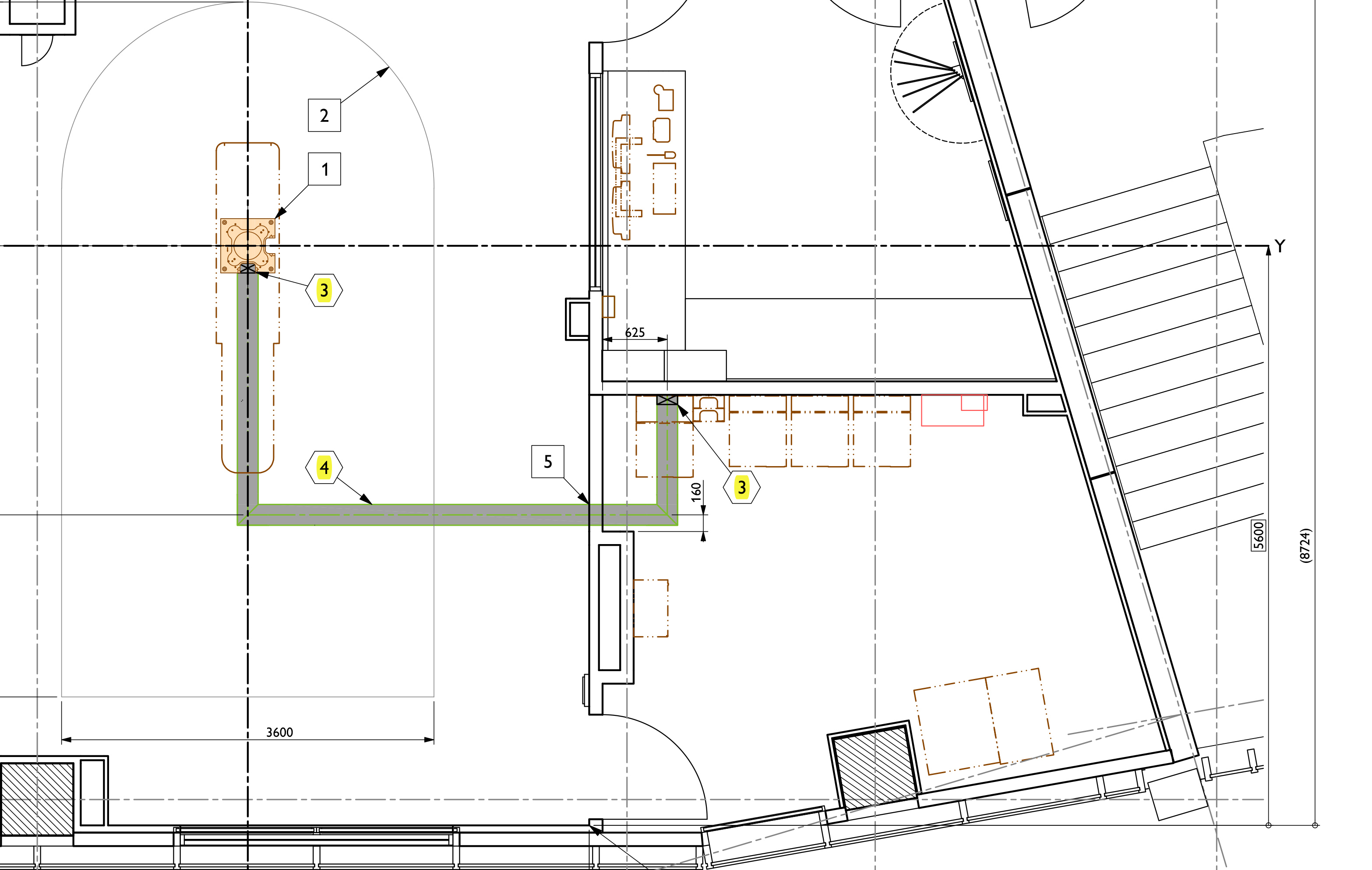 The redevelopment of Royal Sussex County Hospital, known as Brighton 3T's

Screeduct had the privilege of providing floor trunking for the Royal Sussex County hospital redevelopment. The trunking was supplied for the entire hospital's x-ray department, as well the CT & MRI scanning rooms, all of which was manufactured to plan.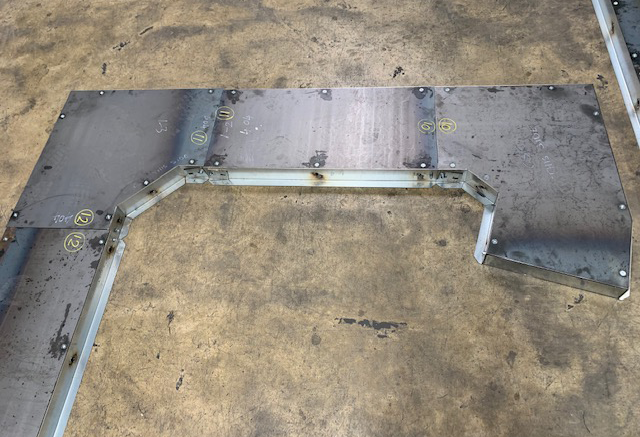 MRI Trunking at Stepping Hill Hospital

Screeduct provided trunking for the MRI scanners in this new facility. The trunking was produced from galvanised steel and includes several corner joints and angled sections designed to plan.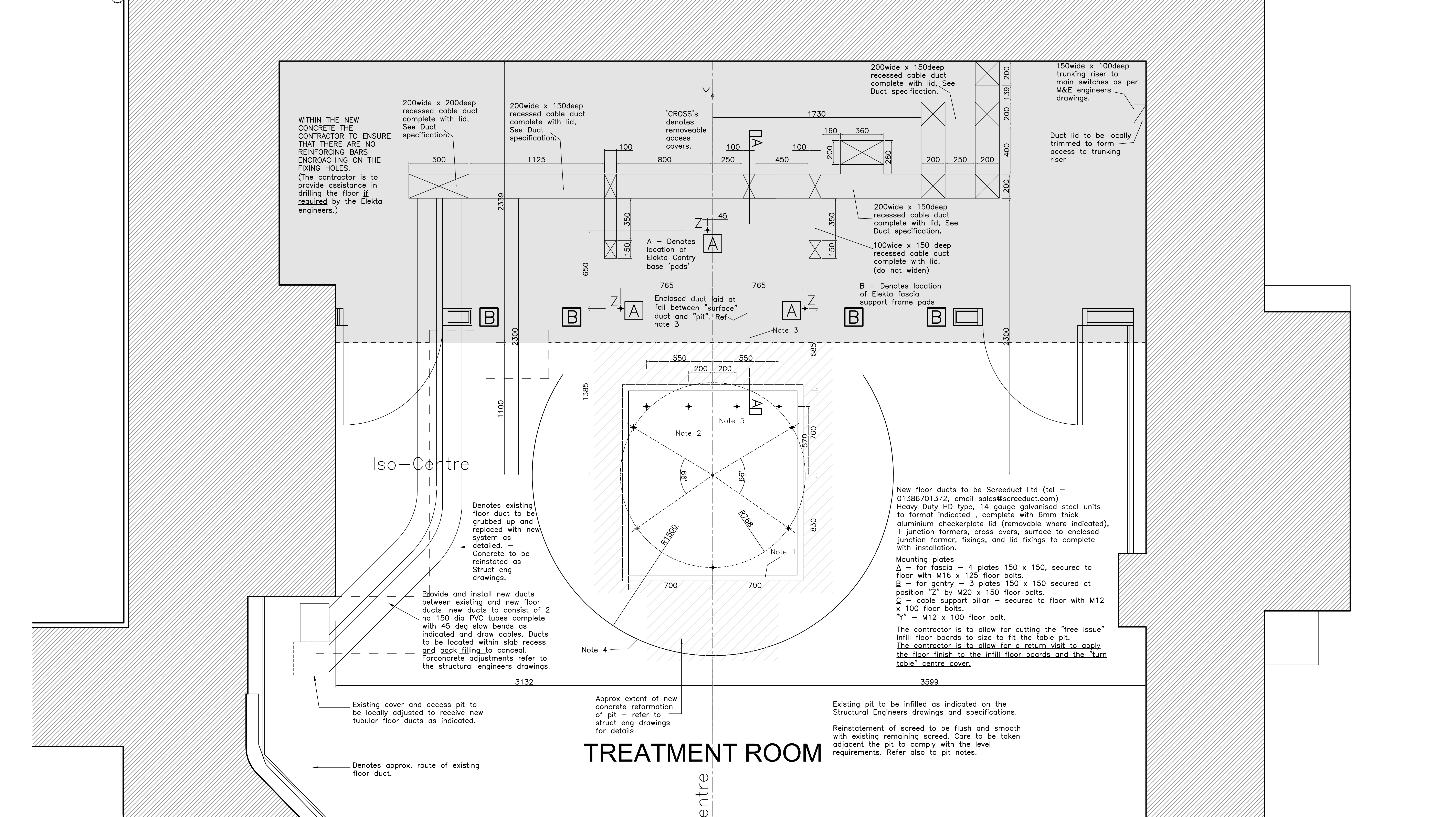 MRI Trunking at Singleton Hospital

A refurbishment of this suite has taken place. The existing floor duct in the treatment rooms  was grubbed up and replaced with a new system. This consisted of 14 gauge 2 compartment galvanised steel units complete with 6mm thick aluminium checker plate lids.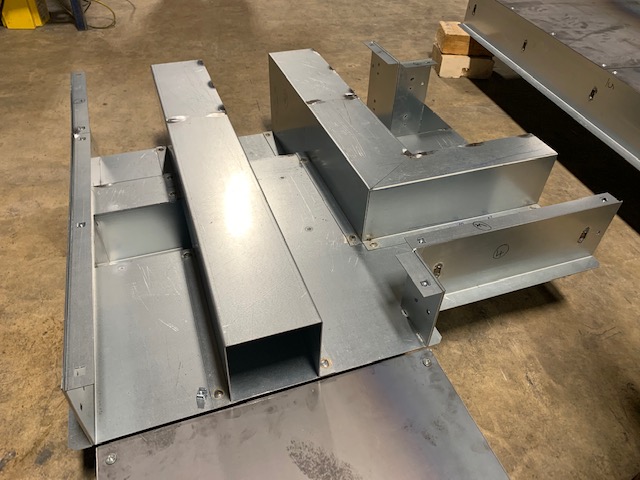 Proton Scanner Trunking at Daresbury Laboratory

Screeduct were enlisted by Warden Construction to produce trunking for this new proton scanner. The Trunking was manufactured to plans supplied by the contractor and includes several built in channels as well as an angled section.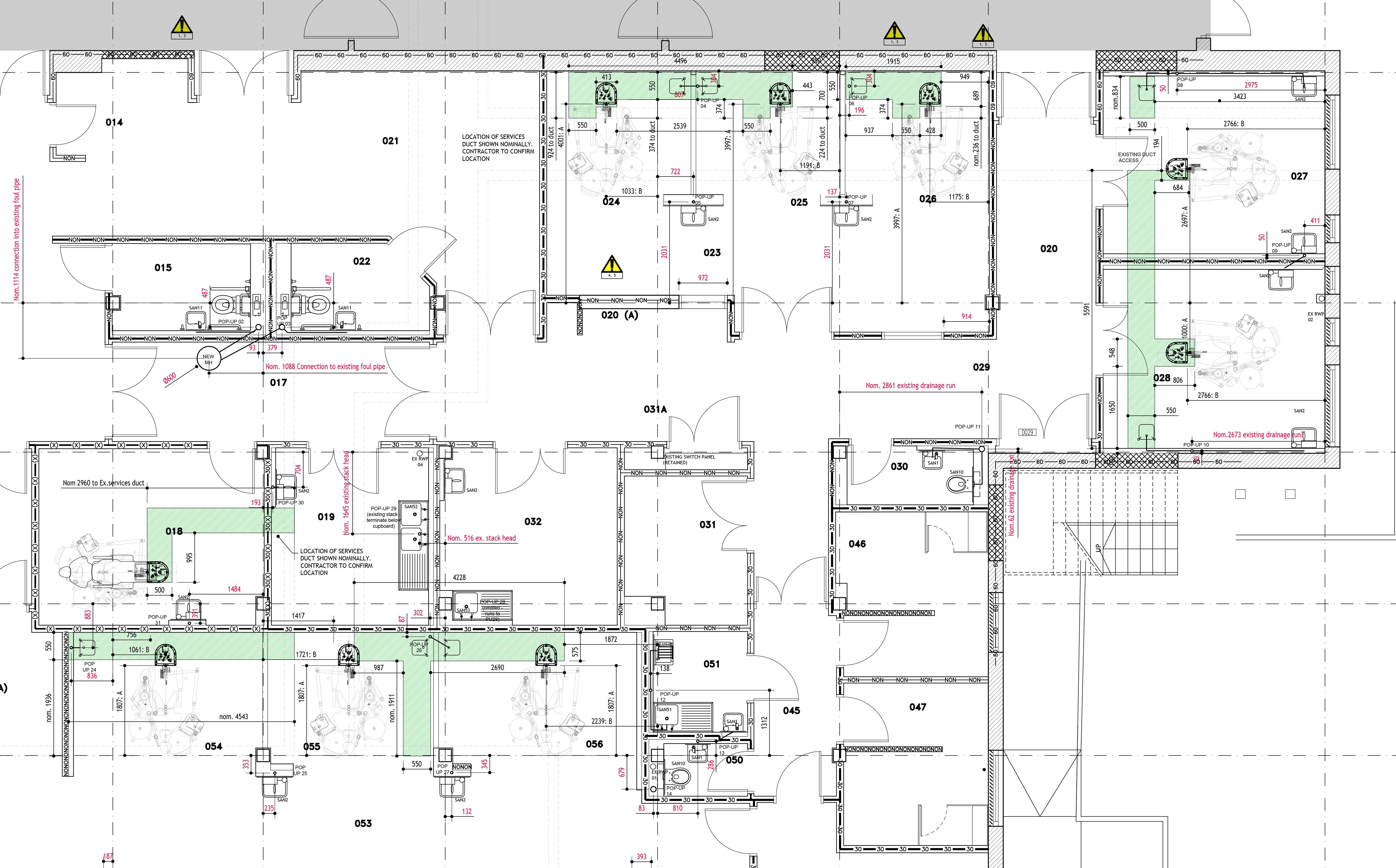 New Dental Teaching Unit for Chapel Allerton Hospital

In order to provide the services for each chair a trunking system was required. The trunking system was all produced to plan and included various separate sections to feed the individual dental chairs.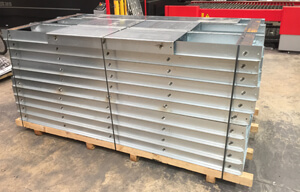 Special Trunking for RAF Museum

The RAF Museum in Hendon, London, has benefitted from 300 metres of our special trunking. We worked with electrical contractors Bower Fuller Ltd…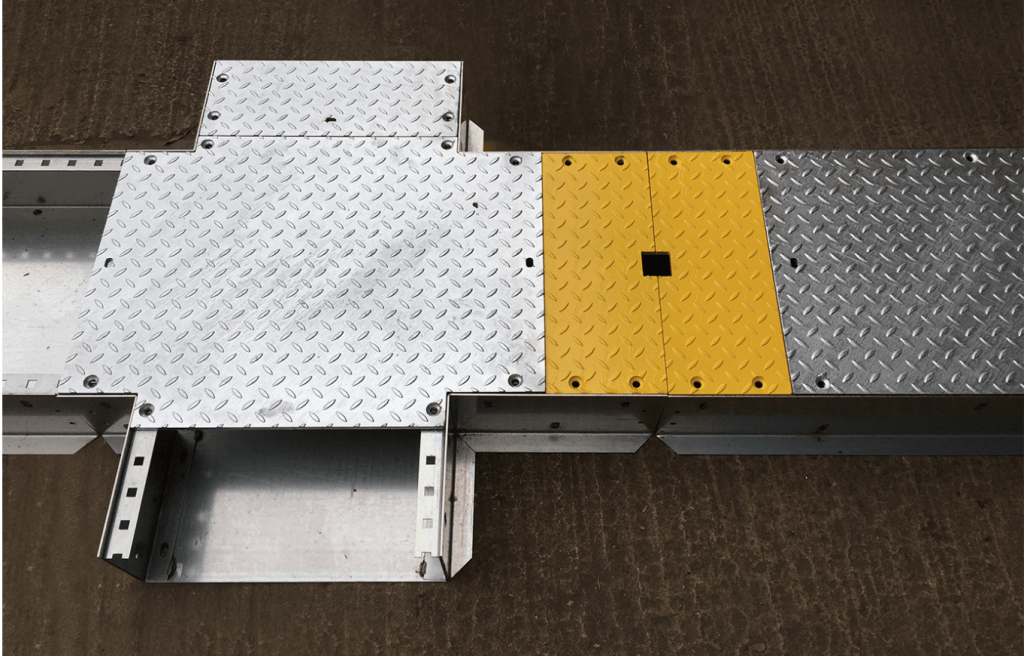 Northumberland College, Ashington campus

We have recently manufactured 60m of special trunking for Northumberland College. This project included interchangeable lids.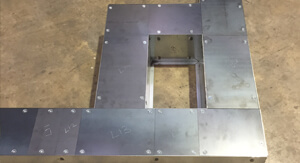 Eastbourne Hospital
We have manufactured special trunking 200mm x 200mm and 200mm x 100mm all to plan, for bunkers (MRI scanner rooms) within Eastbourne Hospital.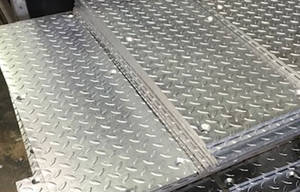 Tiger Trailer Factory Trunking
Screeduct were proud to be part of the project supplying trunking for the new Tiger Trailer warehouse.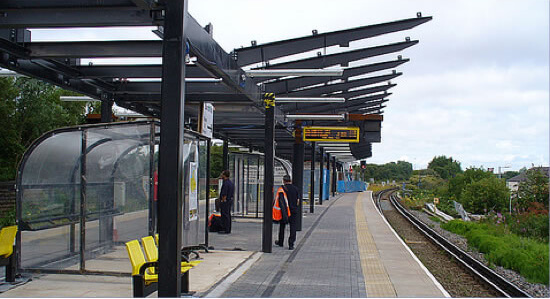 Sandhill Station, Liverpool
As part of £6m upgrade at Sandhill Station we supplied Trunking 300mm x 150mm2 compartments made to plan from stainless steel with special tray lids to receive floor finish.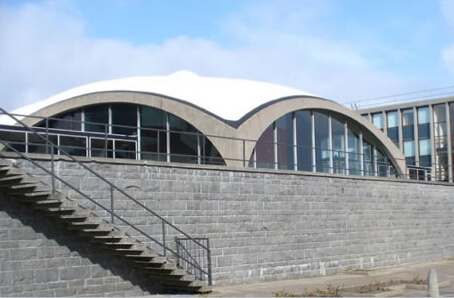 Fraser Noble Building, University of Aberdeen
As part of a major refurbishment project to provide flexible dynamic and responsive teaching and research space appropriate to current needs, Trunking was manufactured to plan from 2.5mm galvanized steel with 8mm mild steel top chequer plates, which were galvanized after production.
We have also completed projects including trunking for The Royal Festival Hall, Jaguar Cars, The Centre for Islamic Studies, Oxford and even some of the houses featured on Grand Designs. Some of our previous clients include:
> Hope High school Skelmersdale (Bramall Construction)
> St Peters C of E School Tavistock (W H Joyce & Sons)
> The Crescent School Selhurst Surrey ( Kier Wallis)
> New Eastwood Primary School Nottingham (Alien Ltd
> Colchester Royal Grammar School Colchester (ISG Jackson Ltd)
> Alverston C of E School Stratford-upon-Avon (Greswolde Construction)
> Tameside & Samuel Laycock Schools Manchester
> Royal Mail, Preston
> Jaguar Cars, Birmingham
> Rotherhithe Tunnel
> The Royal Festival Hall
> New Derby Hospital
> Network Rail
> Herbert Museum and Art Gallery
> Velindre Hospital, Cardiff
> Glasgow University
> Beaumont Leys School, Leicester
> Hitherfield Primary School, London
> Singleton Hospital. Swansea
> Great Ormond Street Hospital
> Three of the homes featured on Grand Design
> Queen Elizabeth School, Blackburn
> St Helens and Knowsley Hospital
> Leeds Grammar School
> Plymouth University
> Centre for Islamic Studies, Oxford