Trunking Applications
Steel Trunking Is ideal for public areas where there is a high footfall due to its mechanical strength making it a robust and durable solution. Our underfloor trunking is available with a wide range of removable flush-fitting modular covers to provide service access.
We offer a wide range of bespoke trunking that is suitable for a wide range of applications. Trunking is commonly used underfloor to protect things such as pipework and electrical cables. Failure you to protect these could lead to damage and costly repairs. Our state of the art trunking solutions are ideal for protecting cables and pipes. We even create service ducts so that they can be easily accessed for service work.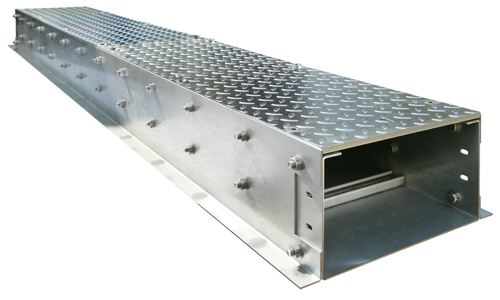 Our trunking can be manufactured from a wide range of heavy-duty materials, ensuring it does not become damaged under frequent and heavy footfall. So, for new build or renovation projects, we have the solution for you. You can read more about our heavy duty trunking range here.
Contact us today for more information about our trunking solutions. We would be more than happy to talk through your desired applications with you to provide you with the best possible solutions. Read more about or trunking applications below: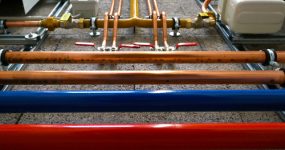 As well as electrical trunking our systems are also ideal for pipe trunking. Pipes require significant protection as damage to piping can cause drastic damage, when the contents spills out into the surrounding building or flooring…. Read More
Our electrical cable trunking is the perfect cable management solution. With any new build or renovation project, cable management is an essential consideration. We offer cable trunking in a range of materials… Read More
For pipes or cabling that may require to be serviced, then our service ducting will be required. We supply removable flush-fitting covers that will provide service access in our ducting…Read More
Our trunking and ducting can be used in a wide range of applications if you require assistance please contact us on +44 (0) 1789 459211 or email us.